Work @ Adversign
You're interested in applying for an open position or want to take the initiative and send us your unsolicited application? Are you maybe looking for an apprenticeship or want to write your thesis with us? Then you probably want to know what we have in store for you.
You came to the right place. Keep on reading to see, what to expect, when you join our team.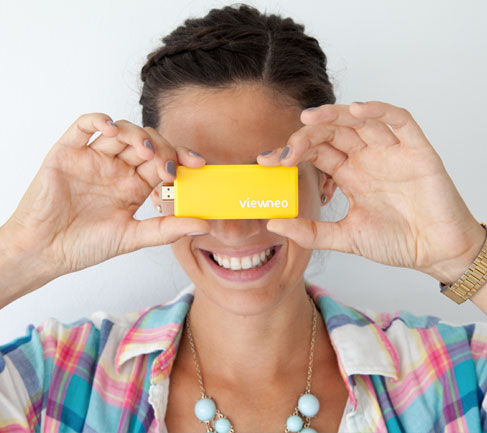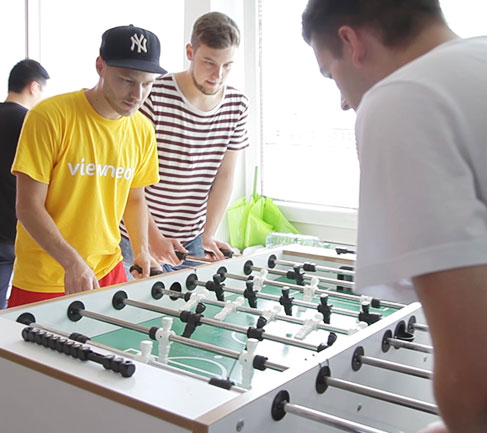 Customers in over 35 countries
The Adversign Media GmbH is a growing company in the young Digital Signage industry. Our core competency is the development of innovative software solutions and the sale of digital content world-wide. We have already won prizes with our portal contboxx.com and our Digital Signage cloud solution viewneo.
Founded in 2008 as a service start-up, we are now established as a software developer in the industry and serve customers in over 38 countries on 5 continents.
Family-like work environment
We look at ourselves as a real good team. We have a flat hierarchy and strive to deliberately provide a casual and family-like work-environment. It is important to us, that everyone is included and feels comfortable. We believe that this is the only way to keep our team motivated and develop amazing products. The good working atmosphere is crucial to us. Of course we fight sometimes, but that happens even in the best families. Different opinions are important, too. To this day, we have created a great team, that also likes to hang out after hours and on the weekends. Colleagues become friends. And that means a lot.
Agile & Lean
These aren't just buzzwords to us. We make use of modern methods at work – not just when it comes to software development. Agile development and lean start-up are important to us. Success that was created has to continue to grow. Adversign wants to continue to grow, which is why we always keep on looking for great new talents. That also means that we want you to develop with us. Change is the only constant here and you will never be bored with routine.
Continuing education
We send out employees to important events or classes within and outside of the country, to keep them up-to-date. This is really important to us, because the digital world changes quickly. And in addition, it keeps us motivated.
Areas of work at Adversign
App Development – Accounting – Content Management – Graphic Design – Key Account Management – Marketing – Motion Graphics Design – Human Resources – Project Management – Social Media Marketing – Support (Customer Service) – Web Development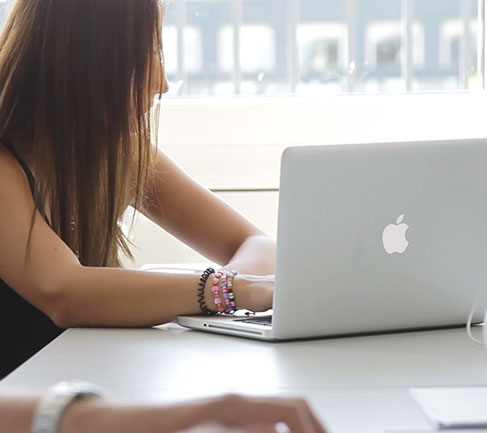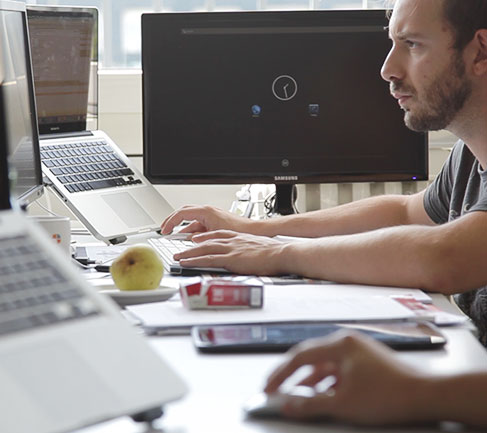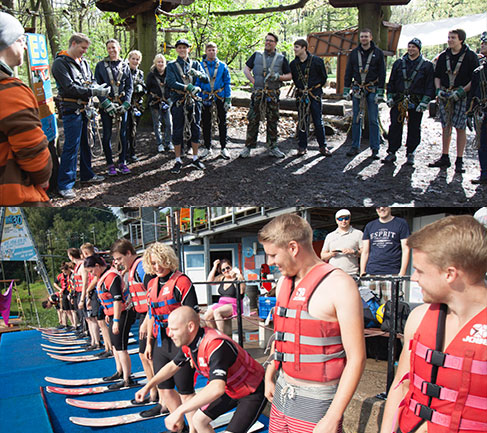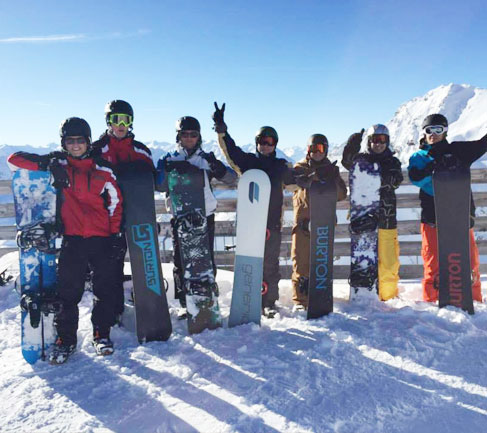 Adversign Leisure Days
Next to furthering our employee's education and sending them to important events, we offer joint outings. We host the Adversign Leisure Day at least once a year, where we purposely focus on not working. It's about doing something together, like rock climbing, canoeing, going to Euro Disney in Paris or skiing in Austria. This is team building that welds together!
Other perks
In our office, you'll always find fresh fruit, water, coffee, tea and free lunches. Every other Friday there is a Team Breakfast, sponsored by our bosses and during the summer months, we also often barbeque together on our balcony. We have a separate room with colorful beanbag chairs, an Xbox, a tabletop football and a mini fridge. This is a space for anyone to come to relax and clear their heads. Or if you feel like challenging someone to a friendly game of soccer.
We also cover the costs of public transportation from your way to work every day.
That sounds pretty nice right? So apply with us! We are always looking for new, good colleagues.
You can find out even more about us on Facebook.
Apprenticeship
Since 2011 we offer apprenticeships in different areas. You can find all our open positions under Jobs. Our goal is to keep as many of our apprentices after their education as possible. And so far, we actually have been able to keep everyone who was offered a permanent position. Even if you want to continue to study after, we would be very happy if you find your way back to us after.
Bachelor thesis
You are going to college and are looking for a place to write your thesis? Check out our open positions and apply with us, either with or even without a topic in mind. We are happy about every application.
Internship
That is also a possibility here. Some of our former interns are now full-time employees. If you are interested in an internship, take the initiative and send us your resume, because we don't post internship positions actively. But we are always on the lookout.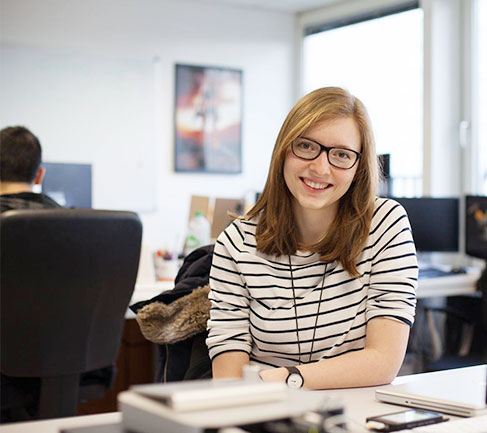 Videos by us, with us and about us
This is us
No, this was never supposed to be a video about our image as a company. We just went through different video footage and cut it together. This is the end-result: a video, that says a lot about us without saying a word.
Innovation Award IT
At CeBIT 2014 in Hannover, we were surprised when we won the category "Branchensoftware" (industry software) and received the Innovation Award IT.
Team Breakfast
Every other Friday we all have breakfast together – sponsored by our bosses.
An afternoon at the 'Rhein'
We are a company located in Duesseldorf and during the summer we sometimes just pack up our barbeque, beer and sausages and go the river for lunch.
Scrum-Cooking
To really understand the project management framework, our developer team hosted a cooking class with scrum methods.
Christmas gifts instead of cards
One time we had the idea to give a present to the children of an integrative kindergarten, instead of sending Christmas cards to our clients and customer… but see for yourself.